iDoceo 5 is now available in the App Store!
An awesome update packed with amazing features.
Here are some of them

New features in iDoceo Connect
Configure open questions in addition to current multiple choice tests
Open questions can be manually or automatically reviewed
Organize your assessments in folders
New co-assessment feature. Let your students assess their teammates with a rubric
New Online rubrics database, share yours or download rubrics from other users
Configure a start date&time for your assignments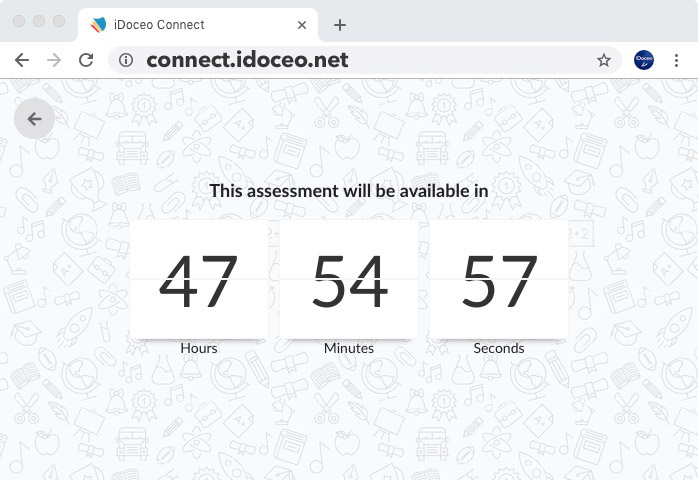 e-backpack and reminders
The e-backpack will let you store any kind of resources from iDoceo or other apps and use them from any other view in the app (requires iOS11 or superior)
Improved reminders, can now be shown anywhere in the app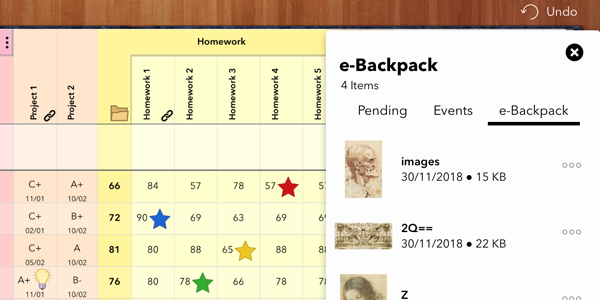 New 'Group mode' in gradebook
Drag&drop students to their position from the gradebook view
Assign grades, annotations, resources to groups of students
Includes summary column calculations per group
New spider charts in group mode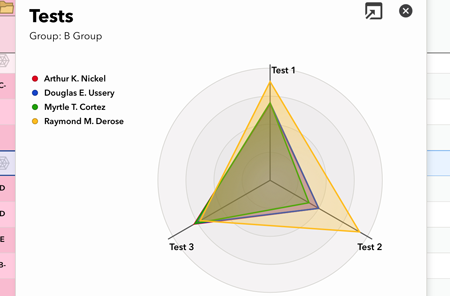 Gradebook categories just got better!
<ul>
Up to five nested levels
Easily rearrange gradebook folders
Individually keeps track of open/close status
Folders in bulletin board (requires at least iOS 11)
Easily drag&drop resources
Rename folders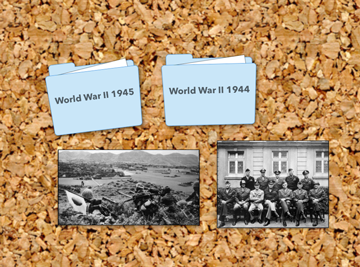 Gradebook improvements
Icon counter calculation supports three modes: all, folder, subfolders
Class Report now supports header&footer with position selection
Students' personal data modifications are propagated across all classes where student is attending
New category calculation, most recent value